Distribution
Pioneering headsets and accessories from our trusted distributors
In addition to selling our pioneering headsets and accessories online SEHT has partnered with a number of reputable distributors in the UK. To find your nearest distributor please take a look at our full list below.
Whether you are interested in our competitively priced passive headsets or our active noise reduction headsets, that deliver unrivalled comfort and clarity, any one of our distributors below can help you find the right headset for your individual needs. Whether you buy SEHT headsets online or at one of the centres below, you are guaranteed a 5-year, no-quibble warranty for complete peace of mind.
Find us at flight shows across the UK

Abbas Air
Compton Abbas Airfield
Ashmore
Near Salisbury
Wiltshire
SP5 5AP
Established for over thirty years Compton Abbas Airfield is a family run company offering flight training and experience flights in a range of aircraft from Warriors to Harvards. With a reputable airfield cafe and views stretching 30 miles to the horizon, it's a great place to visit with family and friends.

Blackbushe Aviation
We are a thriving flying school and club with ATO status for PPL, CPL and FI courses and will soon be approved to conduct IR and Multi training.
We have a large membership consisting of pilots and trainee pilots and hold regular seminars, talks, lectures, film nights, social events, flyouts and parties throughout the year.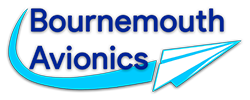 Bournemouth Avionics
Bournemouth Avionics Limited
13-14 Vulcan Way
Solent Airport Daedalus
Lee-on-the-Solent
PO13 9FW
T: 02392 299357
Founded in 2004, Bournemouth Avionics is a family-run avionics installer, pilot/aviation equipment supplier and general aviation maintenance company based on the south coast of the UK.
Flightpath Flying Club
Flightpath Flying Club
Wolverhampton (Halfpenny Green) Airfield
Bobbington
Staffordshire
DY7 5DY
Flightpath is a busy GA training school and flying club where the fun is put back into flying. Not a high-vis nor an epaulette in sight! The fleet is replete with the usual PA-28s and Cessna 172s as well as the latest composite, Rotax, glass-panel machines. We have used SEHT products as Club Headsets for quite a while, even throwing them around in aerobatic Extra 200's. Their reliability and durability - as well as seamless compatibility with other headset brands, and comfort during our long European tours - meant there was only one place to look for a headset distributorship in a world where we should all now have our own.

FTA Global
Wingfield House
5 Cecil Pashley Way
Brighton City Airport
Shoreham-by-Sea
West Sussex
BN43 5FF
FTA has been providing elite training for professional pilots for more than 15 years and its first-class reputation now has students from the UK & Europe queuing to join both its integrated and modular programmes. Our goal over the next five years is to develop FTA from great to exceptional – ensuring that we continue to invest in an innovative approach to flying training, whilst maintaining the friendly and professional atmosphere that both graduates of FTA and current students continue to identify as one of the main differentiators between us and other commercial flying schools.

GS Aviation
GS Aviation (Europe) Ltd
Clench Common Airfield
Marlborough
Wiltshire
SN8 4NZ
T: 01672 515535
An all year round school started 30 years ago. We offer comprehensive training packages on Microlight Aircraft and Gyrocopters. We can also offer licence upgrades to SSEA on our Eurofox. We have a Rotax Accredited Repair Centre.

North Weald Flight Training
North Weald Flight Training
Apron 2
North Weald Airfield
Essex
CM16 6HR
T: 01992 522090
As the largest CAA Approved Training Organisation (ATO) at our home airfield of North Weald we are the leading provider of PPL Flight Training at this excellent flying facility. Being very close to the M25 and M11 Motorway, Junction 7 (Harlow), we are ideally positioned for travel from North London, Essex, Hertfordshire and Cambridgeshire. Whether you are looking for a special treat for yourself, a gift for someone else with one of our personalised 'Trial Lesson' or 'Flight Experience' vouchers or even to commence your Private Pilot Licence, we are committed to providing a professional and fun approach.

Redhill Aviation
Redhill Aviation Flight Centre
Phoenix House
Redhill Aerodrome
Kings Mill Lane
Redhill
RH1 5JY
T: 01737 822959
Redhill Aviation is an EASA Approved Training Organisation (ATO) based at Redhill Aerodrome in Surrey. We offer training for recreational licenses such as PPL, Night, Aerobatic, IR(R) and also professional licenses such as CPL, IR, ME-IR and a full range of FI courses.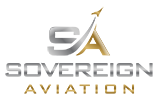 Sovereign Aviation
Sovereign Aviation have been airborne since 2016 and have been growing steadily supplying pilot and aviation supplies across the UK and globally. Having initially launched as a web-based business Sovereign Aviation are due to move to Sywell Aerodrome later this year. We have forged relationships with UK and Worldwide manufacturers of pilot and aviation equipment, so if there is something that you are looking for but cannot see it on our website, then please give us a call to discuss your requirements.

SportAir Ltd
Court Cottage
Moat Lane
Pulborough
West Sussex
RH20 2DF
SportAir Ltd and SportAir Microlights Ltd are the largest flying group based at Goodwood Aerodrome (Chichester).
We found the SEHT headsets to be very popular as they are light to wear, without being flimsy, and provide great clarity; they compare most favourably to other, more expensive brands. The basic headsets are a fantastic intro for people just starting out and for pilots who take a regular companion. We are very excited to be on board with introducing SEHT headsets to our members and students.
We currently have a range of fleets and have a new Clubhouse on the airfield with a viewing garden attached. We have been operating since 2013 and have usually around 50-60 members at any one time.
Throw in a five-year warranty and a no-quibble return scheme and I reckon the SH30-75 is the best low cost, off the shelf ANR headset we've tried. - SH30-75 Flyer Magazine, July 2017